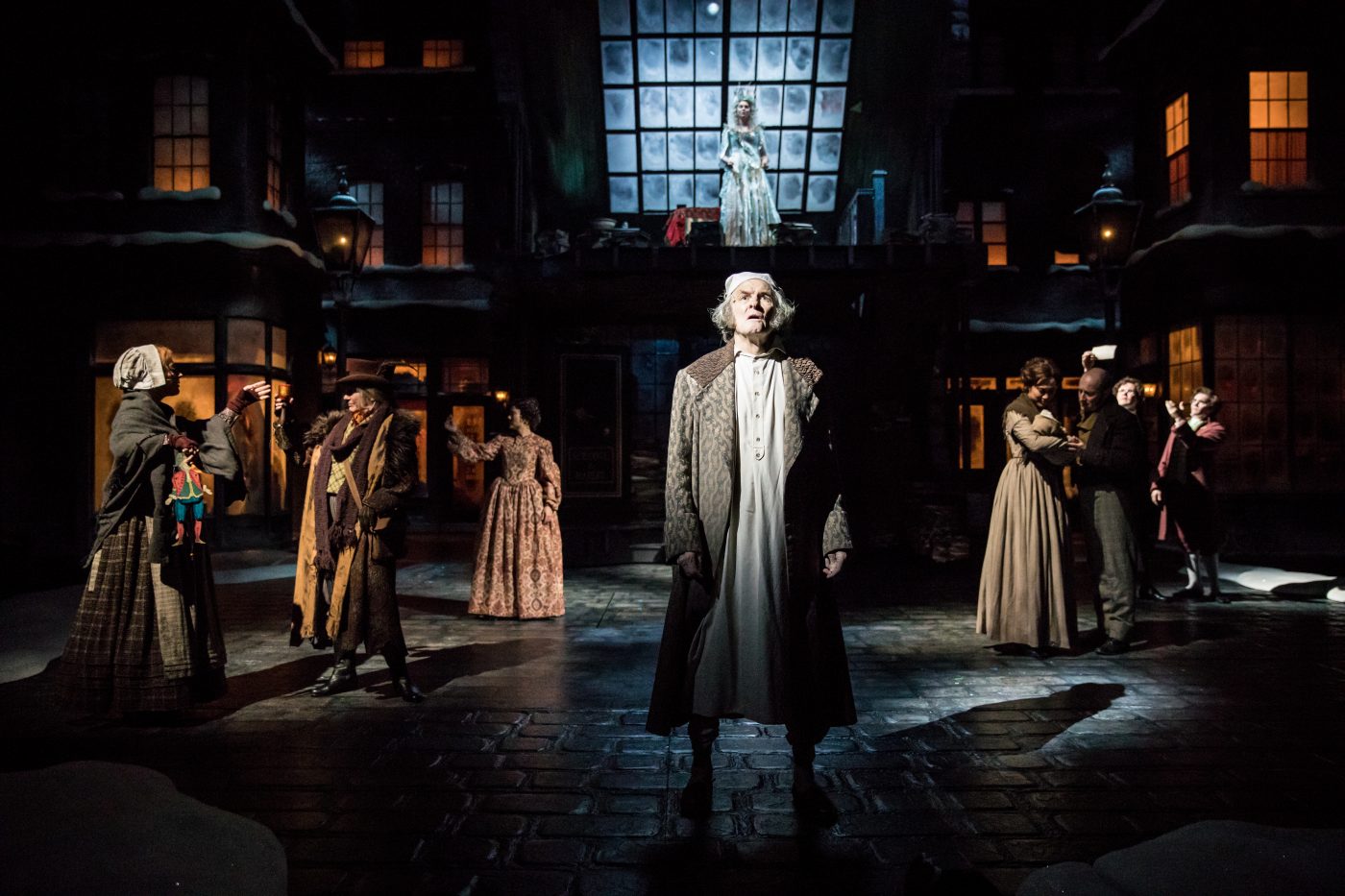 Praise for A Christmas Carol at The Guthrie Theater:
Scrooge's story has been thoroughly refreshed in director Lauren Keating's gorgeous new production of "A Christmas Carol…The holiday classic, which opened over the weekend at the Guthrie Theater, is brisk, evocative and totally captivating. Director Keating's top-to-bottom refresher is cleaner and leaner than in years past while not holding back on epic moments…And the show's many arresting elements include a brief moment of immersion as well as some grand entrances.
Under the reinvigorating leadership of artistic director Joseph Haj, the Guthrie has brought new eyes and new energy to hoary things, a freshness and fullness epitomized by Keating's captivating production.
– Rohan Preston, The Star Tribune (read full review here)
Lauren Keating makes her directing debut at the Guthrie with this show…she brings a fresh and feminist perspective to the story we know so well.
– Cherry and Spoon (read full review here)
Veteran Twin Cities actor Charity Jones made history Sunday as the first woman to play Ebenezer Scrooge in "A Christmas Carol" at the Guthrie Theater in Minneapolis. And what special history it was.
In the first of four scheduled performances in the role during the theater's 43rd annual production of the holiday classic, Jones commanded the theater's thrust stage with poise, wit and empathy.
– The Star Tribune (read full review here)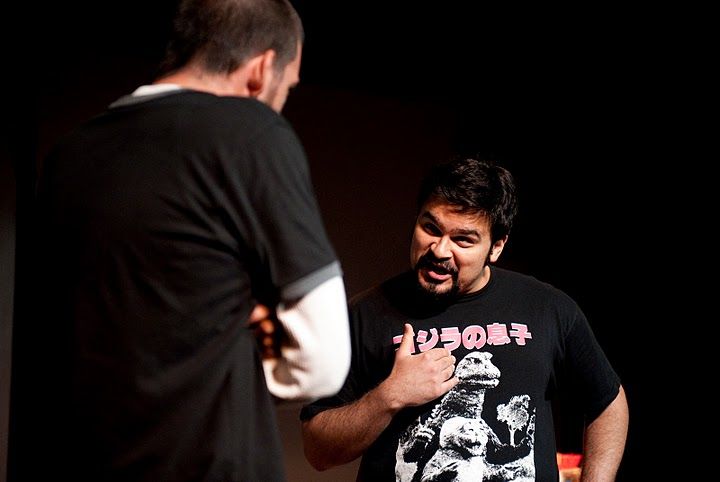 Praise for Al's Business Cards:
Al's Business Cards," (is) a zippy new comedy receiving a very funny staging…The director, Lauren Keating, has the cast clicking nicely.
– Neil Genzlinger, The New York Times (Read full review.)
Director Lauren Keating walks a fine line here, keeping the tone comic but encouraging her carefully cast thesps to explore the sad side of their characters' lives — and the dark side of their casual bigotry…Keating and company give Koenigsberg exactly what his play needs — a solid feeling for the characters whose fates the playwright leaves unresolved.
– Marilyn Stasio, Variety (Read full review.)
Lauren Keating directs this gentle farce with a sure hand. She allows the characters room to be fully ridiculous, without ever holding them up to ridicule. This creates genuine sympathy for Al, a character who in less capable hands could easily become pathetic…They deserve to have their say, something Al's Business Cards does with care and humor.
– Paulanne Simons, CurtainUp.com (Read full review.)
Directed by Lauren Keating with a sure hand, this is one of the nicest surprises of the summer. At Play, in association with Old Vic New Voices, have presented Al's Business Cards in a deftly economical production that emphasizes the script and, with Keating at the helm, provides the quick pacing it requires.
– Martin Denton, nytheatre.com (Read full review.)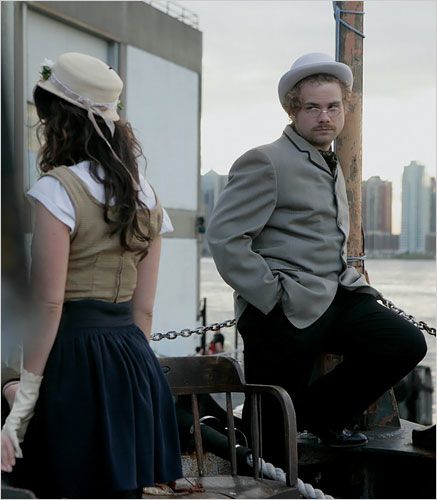 Praise for The Confidence Man:
2009's most exhilarating theatrical achievement…The Confidence Man is most definitely a work of dazzling genius, a spellbinding feat of collective creativity.
– John Del Signore, Gothamist (Read the full review.)
"The Confidence Man" works well; The vignettes, all blocked and assembled very well by a team of three directors (Stephen Brackett, Lauren Keating and Michael Silverstone), are thematically cohesive…Some of these pieces are as elaborate as a good thriller.
– Sam Thielman, Variety (Read the full review.)
…a marvelously intricate and involving new show. On a technical level, it's a breathtaking stunt. But, The Confidence Man is much better than it needs to be for gimmickry's sake alone.
– Adam Feldman, Time Out NY (Read the full review.)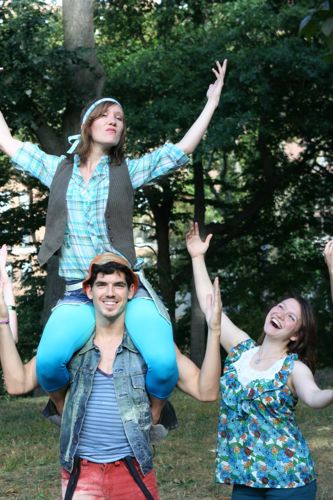 Praise for The Comedie of Errors:
"Comedie of Errors embodies the kind of slapstick humor that thrives on confusion a la Who's on First?, the vaudeville comedy routine made famous by Abbott and Costello. The brains behind the production wanted something that would be family friendly and create a welcoming environment…If Comedie's not free, public art making a difference in every day life, I don't know what is."
– Jesse Sposato, The Greenpoint Gazette (Read full article.)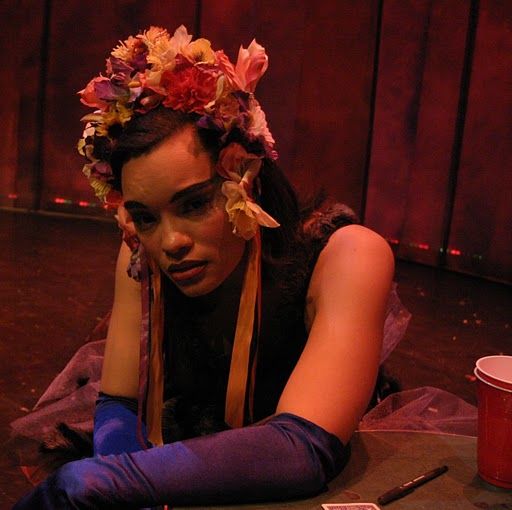 Praise for The Big Come:
"She's a very inventive director."
– Casey Mraz, The Daily Lobo (Read the full article.)