The Women's Project Lab is off to a great start!  We just completed our first project together – making pieces for the Annual Meeting.  I was thrilled to work with uber-talented playwright Dipika Guha and producer Deadria Harrington.  We created a piece based on Joan Schenkar's 1978 play SIGNS OF LIFE, which starred Kathleen Chalfant.  This was especially exciting because we discovered, after embarking on making the piece, that Joan and Kathleen would be in attendance.  Eep!  Well, great fun was had by all and it was a thrill to meet them both.  There was even talk of exploring SIGNS OF LIFE again – which is a wonderful, intricate play.
I had the honor of introducing Kathleen to the excited attendees, and look forward to more invigorating nights at City Center over the coming years.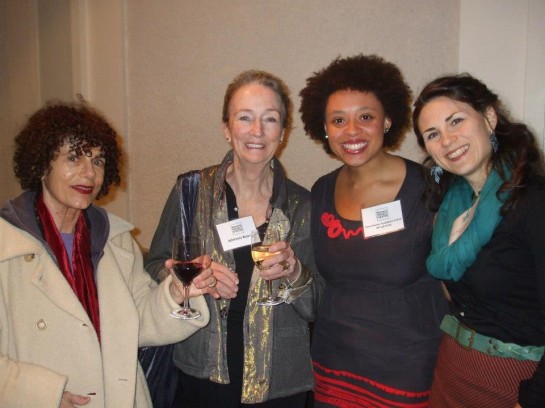 Joan Schenkar, Kathleen Chalfant, Deadria Harrington and myself.  Dipika, where were you?  I'll have to Photoshop your head in between Joan and Kathleen.